These Turkey and Vegetable Empanadas are an on-trend, nutritious and delicious meal made with canned veggies
Disclosure: I received free samples of Libby's Fruits & Vegetables mentioned in this post. By posting this recipe I am entering a recipe contest sponsored by Libby's Fruits & Vegetables and am eligible to win prizes associated with the contest. I was not compensated for my time.
As apparent by the name of this feature — Frugal Feasts — you know that the recipe here is budget friendly.
But it's also time-friendly.
Is that a thing? I don't know. Whatever. Just know that it won't take you forever to make.
How is it time-friendly? Well, a few things. One being that I used canned mixed veggies.
You might be wondering why I am using canned mixed veggies. Canned veggies (and fruit for that matter) are fabulous to have in your pantry to add flavor, color and nutrients to your meal.
Plus, they make things time-friendly.
#ad Turkey Vegetable Empanadas are a nutritious, tasty meal made w/ @libbystable canned veggies
Click To Tweet
So when I saw The Recipe ReDux challenge to create an on-trend recipe with Libby's® canned Fruits & Vegetables, I knew I'd be on board.
Being the canned food lover that I am, I knew it was 100% possible.
One of the food trends is empanadas, and while I have always wanted to make empanadas, they require me making dough…
Running the risk of sounding dramatic, but I loathe rolling out dough. HATE IT. It makes me so mad. I can never get it to work, and I end up so frustrated.
Then I remembered that the recipe needed to be easy to make, so I decided to make empanadas using already prepared dough.
But let's be honest, most prepared dough you buy at the store isn't very nutritious and likely won't make me feel all that great after eating it.
Since I'm not interested in a post-dinner stomach ache, that was a no go.
As I was brainstorming a little more, I thought about using tortillas as the "dough" for the empanadas and how easy that would be.
Luckily, I was right! Using tortillas is not only delicious, but it's another time-friendly trick!
There are only 12 ingredients in the recipe, most of them being spices, and they are simple to make…
Cook the ground meat and mushrooms. Add the mixed vegetables, spices, and cheese. Fill the tortillas and press them closed. Bake. Enjoy!
The most time consuming part of this recipe is pressing down the edges to close the empanadas, but honestly, it's the most fun. And if you have kitchen helpers, I'm sure they'd gladly take this task off your hands.
From start to finish, including my failed attempt at using corn tortillas (unfortunately, they did not want to fold without tearing), it took me 54 minutes to make. Basically, that means this will take about 45 minutes start to finish.
Not bad for a fun meal that is budget friendly!
See?! You can make an on-trend, nutritious and delicious meal with canned veggies. And your budget and taste buds can celebrate together 🙂
**To get the recipe, visit the Frugal Feasts feature on the Healthy Aperture blog**
Meme
Here are some of the other awesome entries in the contest: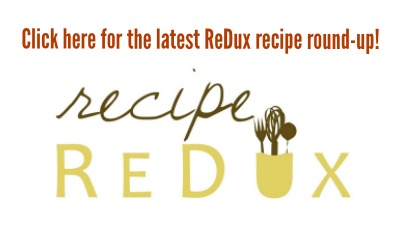 Pin for later:
0