These Boozy Mango Pineapple Popsicles have only 4 ingredients and are great for a make ahead frozen summer treat
Disclosure: I might make a commission for purchases made through links in this post at no extra cost to you.
With summertime just around the corner, it's time to start thinking about popsicles. Ok, I'll be honest; I'm always in the mood for popsicles.
They are ranked up there with cookies or ice cream cake for favorite desserts. And cookie dough dip. (I really like desserts)
But so many times that I make popsicles I end up with icy, bricks of frozenness, and it's not cool.
Not these guys! Not these guys at all.
Boozy Mango Pineapple Popsicle w/ only 4 ingredients are great for a make ahead frozen #summer treat
Click To Tweet
For the Recipe ReDux this month, we're doing Mocktails and Cocktails for May Celebrations: Show us your colorful drink concoctions for festivities with friends.
So I was planning on making a sangria with kombucha, but I realized that I wasn't going to need a pitcher of Strawberry Kombucha Sangria for the week.
Next weekend, yes. This past weekend, no.
Then I remembered that I'd been meaning to try my hand at making popsicles using those little popsicle bags I'd impulsively purchased from Amazon a while back.
And boozy popsicles seemed like the perfect way to use them.
Plus, that meant I wouldn't end up wasting a giant pitcher of sangria.
Popsicles can hang out in my freezer until I'm ready!
Other than the fact that these are crazy delicious, they are crazy easy!
You only need four ingredients, and all you have to do is throw them in a blender, pour into popsicle molds, and freeze.
They are a fabulous dessert to make ahead of time and/or to keep in the freezer when you need a boozy treat or have guests.
And while these are delicious as popsicles, you could honestly just turn these into a smoothie.
However, they are stroooong, so you'd want to add a bunch (about 2-3 cups) of ice to make this a larger drink without an overwhelming amount of alcohol 🙂
Enjoy!
Boozy Mango Pineapple Popsicles
These Boozy Mango Pineapple Popsicles have only 4 ingredients and are great for a make ahead frozen summer treat
Print
What You'll Need:
1

cup

mango

frozen

1

cup

pineapple

frozen

1/2

cup

tequila

1/2

cup

lime juice

or lemon juice
How to Make It:
Add everything to a blender and blend until smooth
Recipe Notes
*For a mocktail option, substitute tequila with equal parts water or lime or lemon juice
*I used these for the popsicle molds. Look for ones that hold about 1/2 cup (4 ounces) per popsicle
What I used in this recipe:

Want more boozy beverages:
Blueberry Bourbon Basil Cocktail
Meme
Need more mocktail & cocktail inspiration? The Recipe ReDux crew has you covered: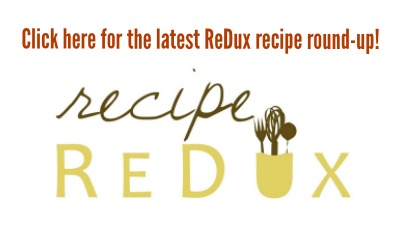 Pin for later:
0