This filling, gluten free, no added sugar Almond Coconut Banana Bread is a delicious way to use those overripe bananas sitting on your counter. An easy, healthy recipe that can be enjoyed for breakfast, snack, or dessert
Food waste is the worst. Tossing food makes me feel so sad; it's basically like throwing money away. Ugh.
That being said, I do my very best to keep that from happening.
One of my absolute favorite ways to use up food (other than fried rice) that is going bad is by making banana bread. In fact, banana bread should only be made with bananas that are beyond ripe.
The scarier-looking your banana, the better your bread. And by better, I mean sweeter.
If you use greenish-yellow bananas, your bread is going to need some sweetener in there. That's fine, but if you just wait a few days, you won't need to bother with the sweetener. Overripe bananas are super sweet.
#GF no added sugar Almond Coconut Banana Bread is a delicious way to use overripe bananas!
Click To Tweet
Plus, when you add goodies like almond butter, vanilla extract, almond extract, and cinnamon, you'll have more than enough flavor.
And when you have leftover coconut flour from making Peach Cobbler or Cauliflower Tater Tots, you'll be happy to have this recipe!
This month's Recipe ReDux theme is about reducing food waste: In honor of Earth day, we're challenging ReDux members to show how they reduce food waste. Whatever you would normally toss, use it up. Share tips for reducing food waste in meal planning, prep or using up scraps.
As luck would have it, I had already planned out my April posts when I saw this topic, and I happen to be doing posts on using up food & how to reduce food waste.
Some of my other favorite ways to prevent food waste is to make fried rice or quinoa with leftovers, use veggie scraps & peels and/or chicken or beef bones to make broth (veggie, chicken, and beef), and to make breakfast casserole (vegan french toast casserole or breakfast casserole).
And check out all my fellow Recipe ReDux friend's ideas for reducing food waste by clicking the link under the recipe! Not only does this help the environment, it's also kind to your budget!
But before we get to this recipe, I'd like to take a moment to tell you why this banana bread is so great (or just watch the video)… it has no added sugar thanks to those super ripe bananas, is incredibly filling thanks to the fiber from the coconut flour & almond butter, and it's incredibly delicious!
You can enjoy this for breakfast as a snack or even for dessert! I like to add a little extra almond butter or some salted butter on top 🙂
Almond Butter Coconut Banana Bread
This filling, gluten free, no added sugar Almond Coconut Banana Bread is a delicious way to use those overripe bananas sitting on your counter
Print
How to Make It:
Preheat the oven to 350*F. Line a loaf pan with parchment paper or foil. Grease with the coconut oil. Set aside.

In a large bowl, stir together the bananas, almond butter, eggs, vanilla extract, and almond extract until well combined.

In a medium bowl, stir together the coconut flour, ground flaxseed, cinnamon, baking powder, baking soda, salt, and nutmeg.

Add the dry ingredients to the wet ingredient, and stir until well combined.

Transfer to the prepared loaf pan, and bake for 25-40 minutes until done. A toothpick inserted in the center should come out clean.

Let cool for a second, slice and enjoy! Can be served hot, room temperature or cold. Store in the fridge
Recipe Video
Bloopers: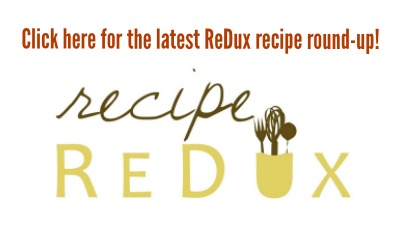 Meme
Pin for later:
0